WLAOTC Nadac Agility Trial.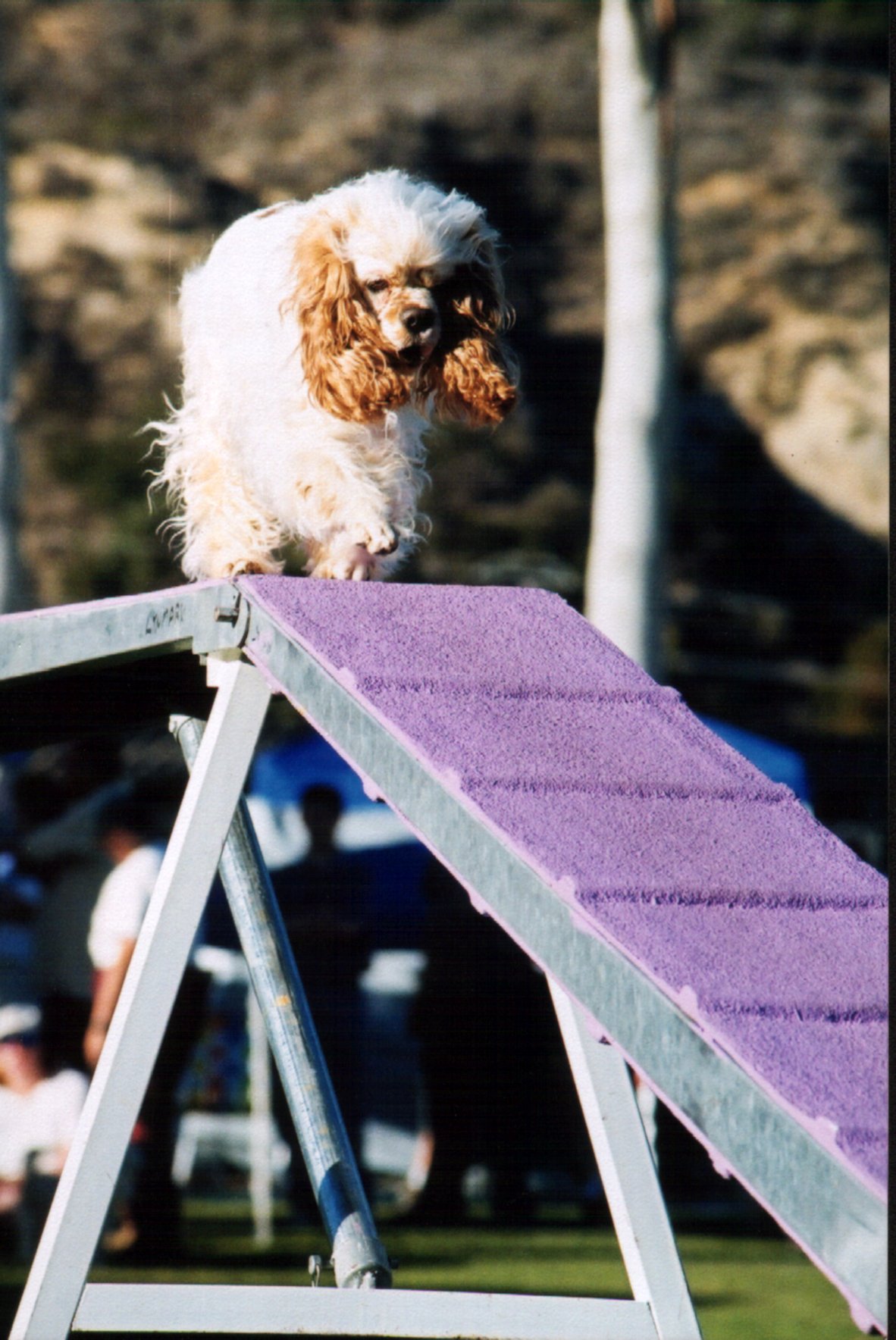 I hope there's a cookie down there...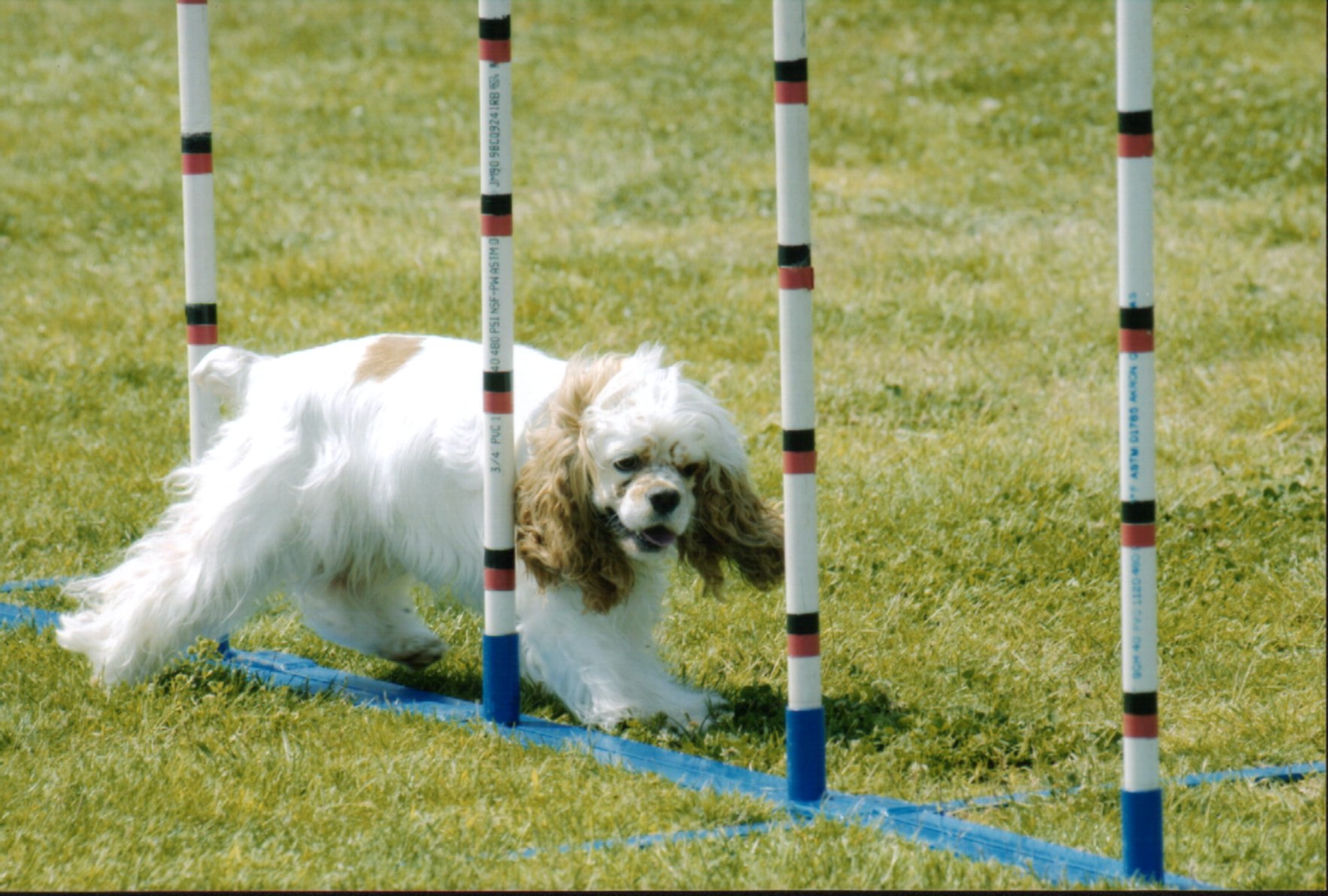 Once you get the hang of it, this weaving thing is kinda fun!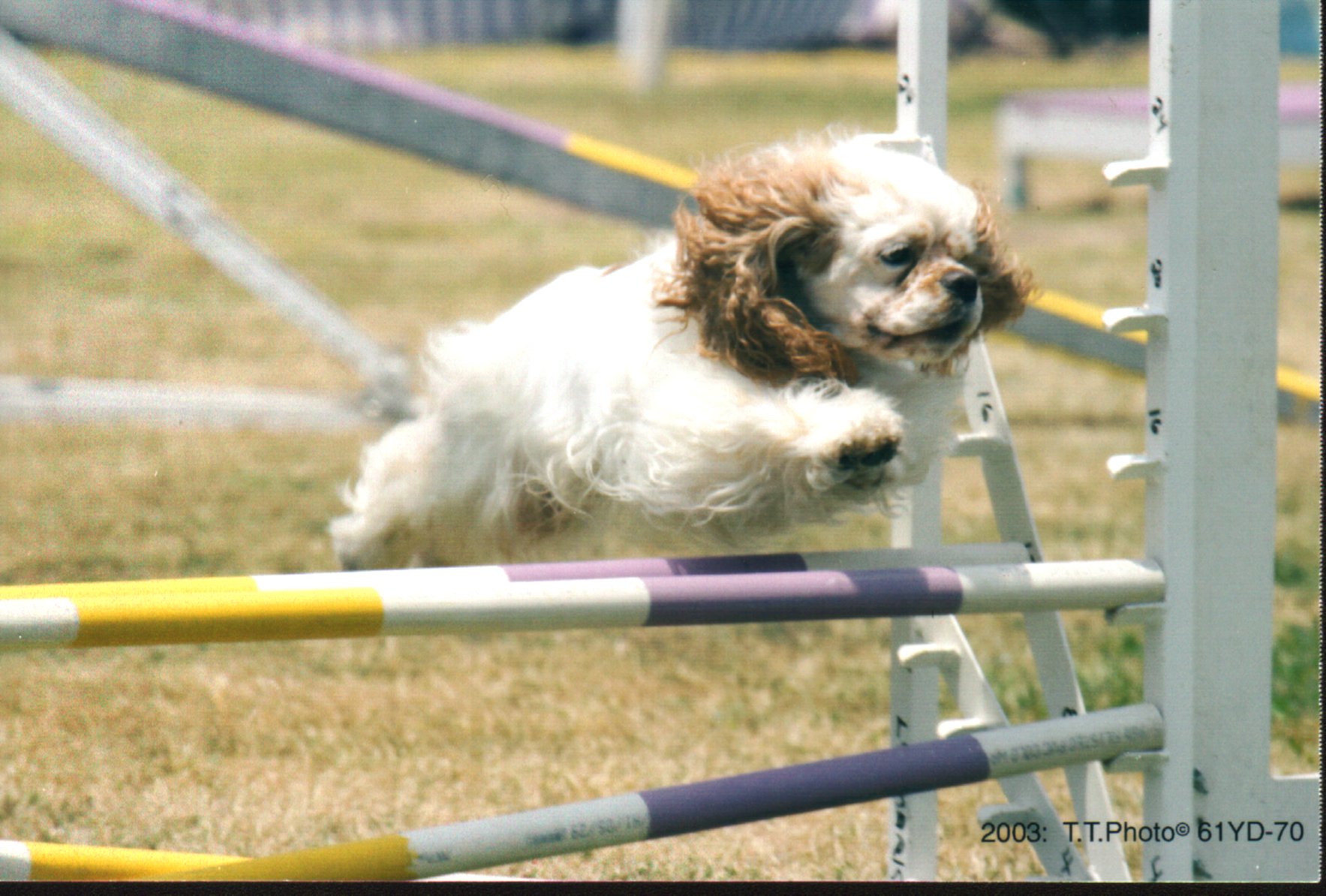 Taken at the American Spaniel Club National Specialty 2003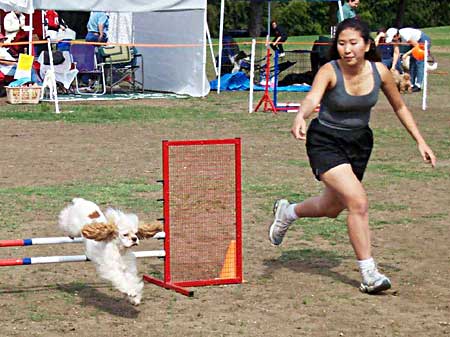 Mindy & Momma going for the Q!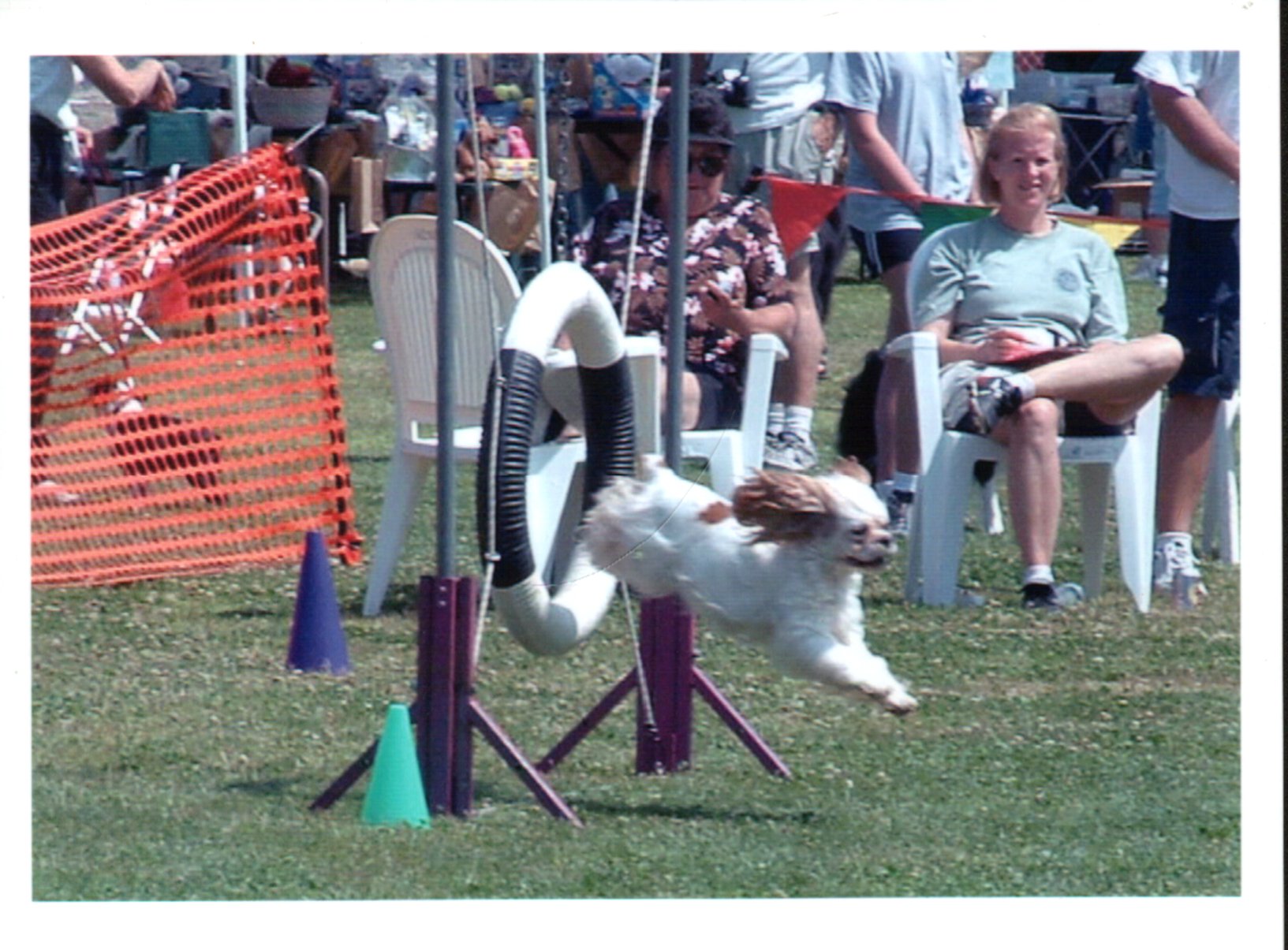 Mindy jumping through the tire at the Agility Club of San Diego USDAA trial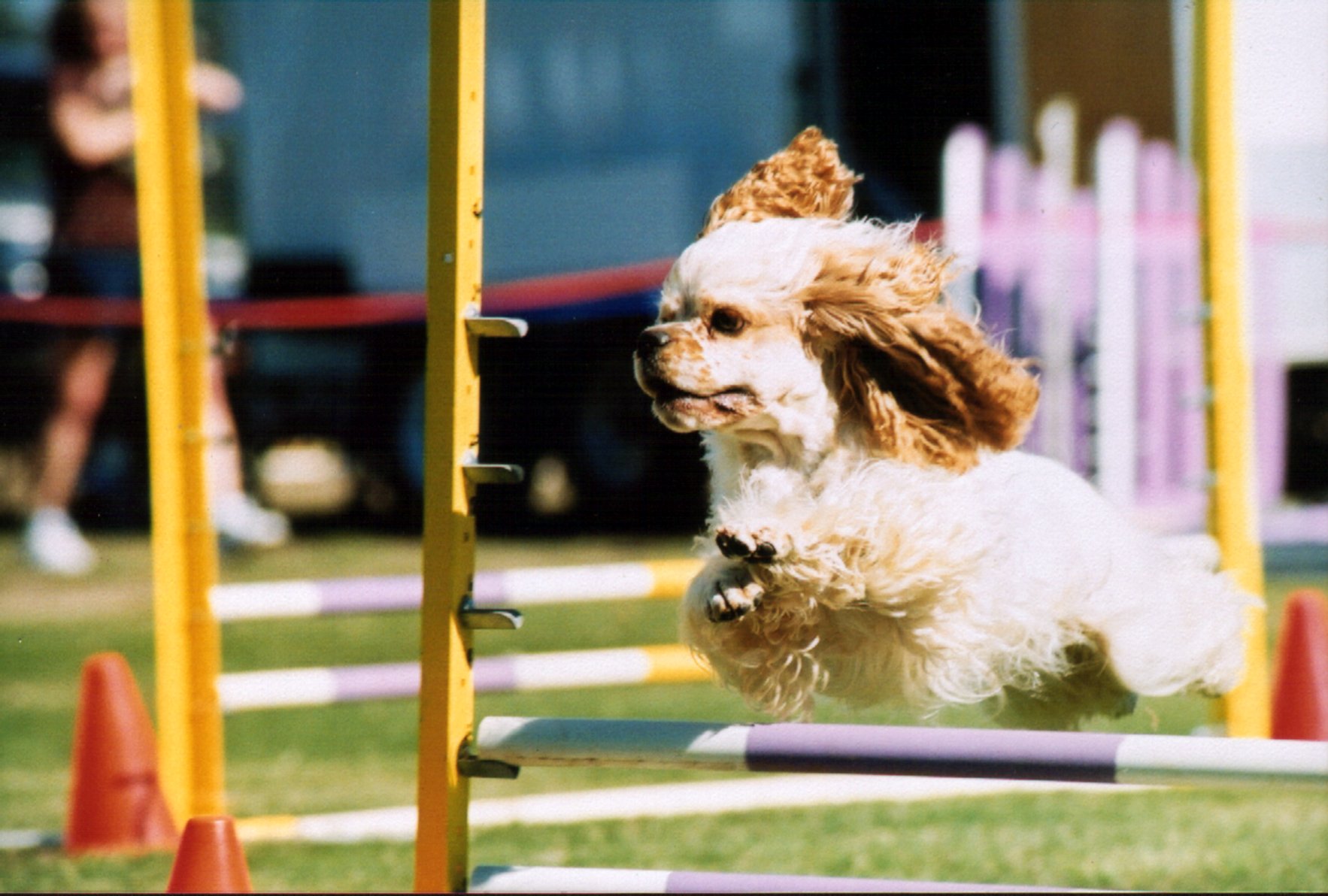 Look at me...I'm Flying!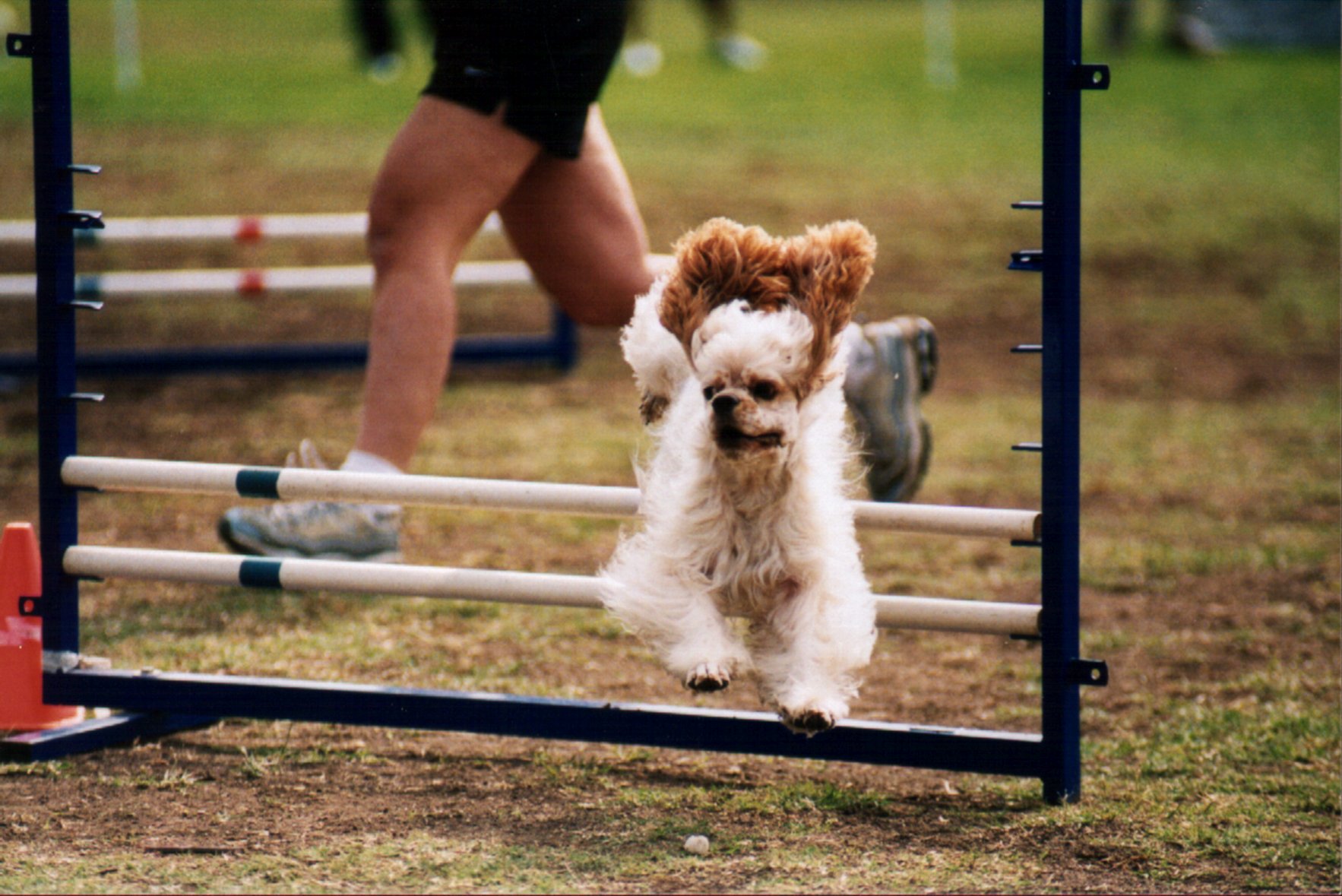 Mindy checking out where her momma wants her to go next.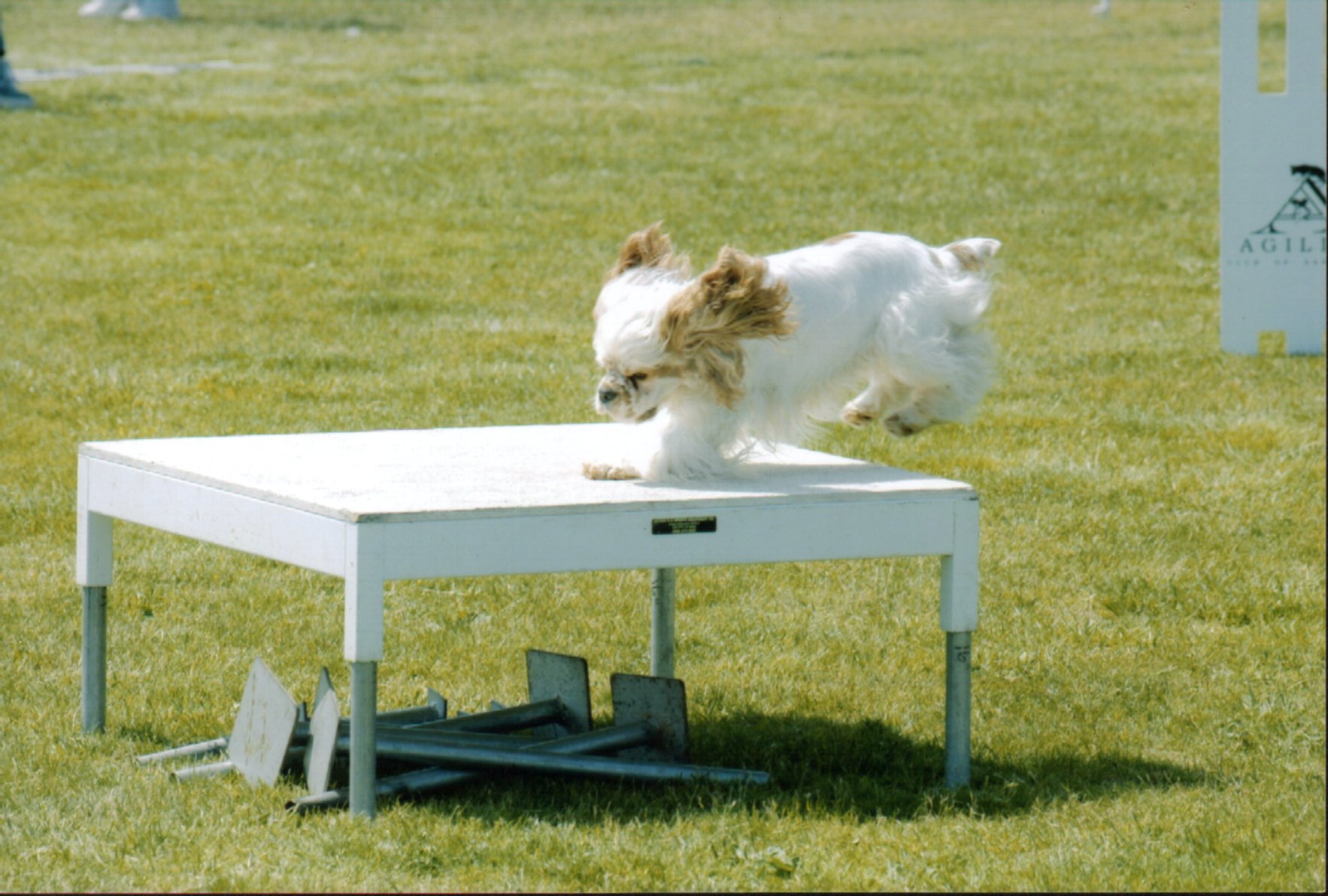 Ok, I'm on the table...now where's my cookie?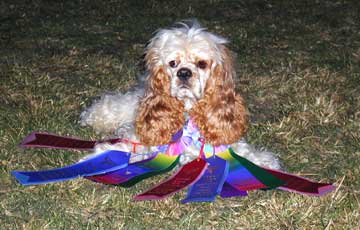 Mindy posing with her ribbons.